PUGNAT L&V Travaux publics
PUGNAT FRERES TRAVAUX PUBLICS was set up in 2013 in Sallanches in Haute-Savoie by Luc and Vincent PUGNAT continuing the family tradition from their grandfather, Alcide in 1948 to their father, James more recently in 1984.
We are involved in a variety of different public works: Transport, Earthworks, Pipelines, Roads, Riprap, Mountain Works, Demolition and Green Area Development. We place great importance on listening to our clients and offering them an excellent service. We are focused on your needs and requirement and remain flexible to provide you with the best possible solution.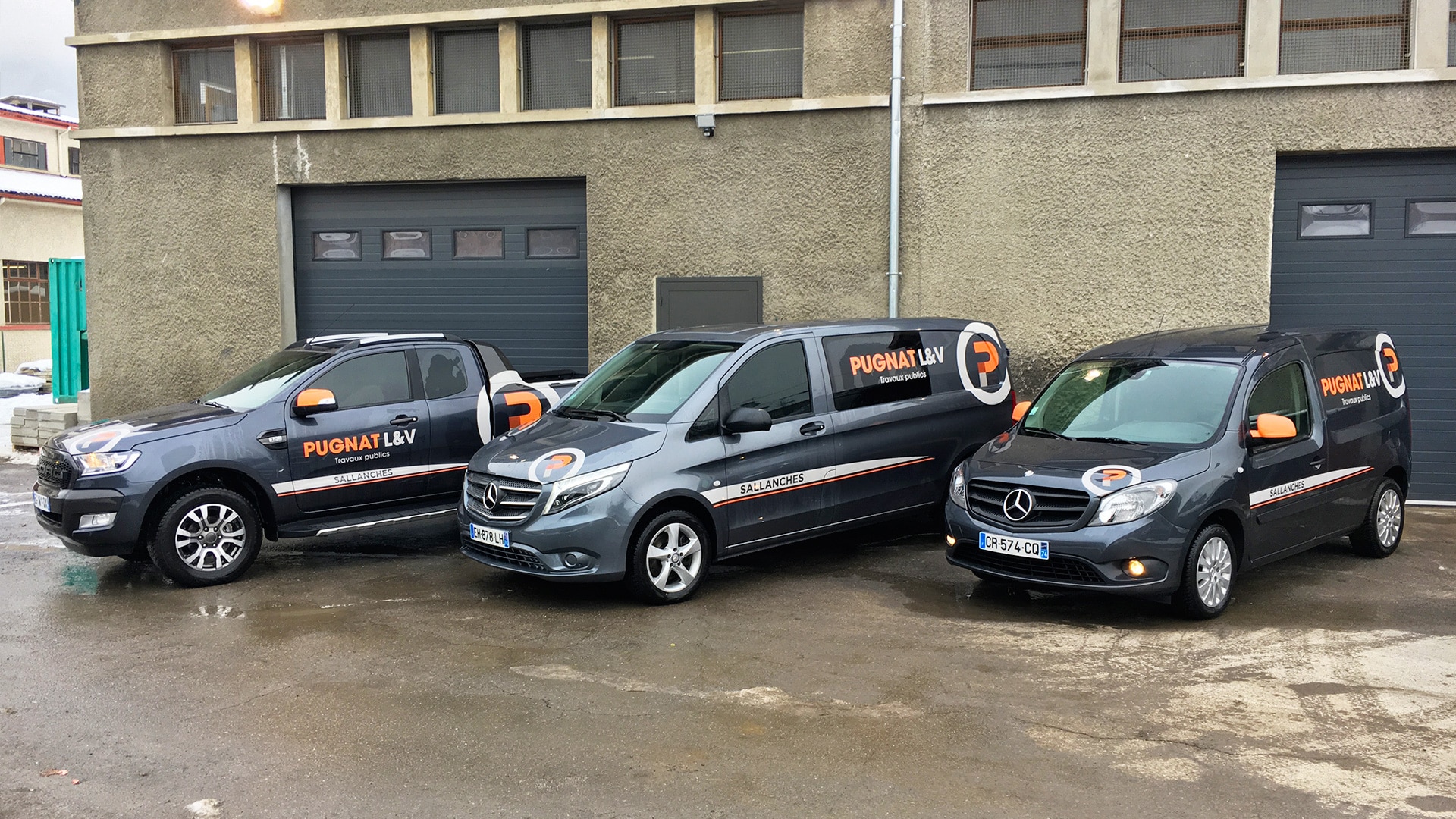 Peoples.
Due to the technical expertise and versatile nature of our team, our business has all the skills and know-how needed for the different projects it undertakes.
From site managers, mechanical digger operators, truck drivers to labourers, all of our employees are fully qualified and are professional in carry out their set tasks. We have a particular focus on young people being trained in the field, with a need to develop their knowledge and gain professional experience. Aware of this great opportunity, we are implementing a very proactive policy in terms of safety and protection on our worksites. We have put processes in place to better respect the environment and conserve human and natural resources.
Resources.
Regular renewal of our equipment allows us to have a modern and adapted fleet. Annual investment programmes expand and complement our work tooling.
Maintenance plans have been developed and implemented for each machine. As we are concerned about environmental impact we use organic oils and fats for all our equipment. This range of equipment is responsive, flexible and autonomous.