Riprap.
PUGNAT FRERES Travaux Publics, specializes in riprap, the most technical construction of earthmoving trades. Our business has a special expertise to ensure the durability of your project.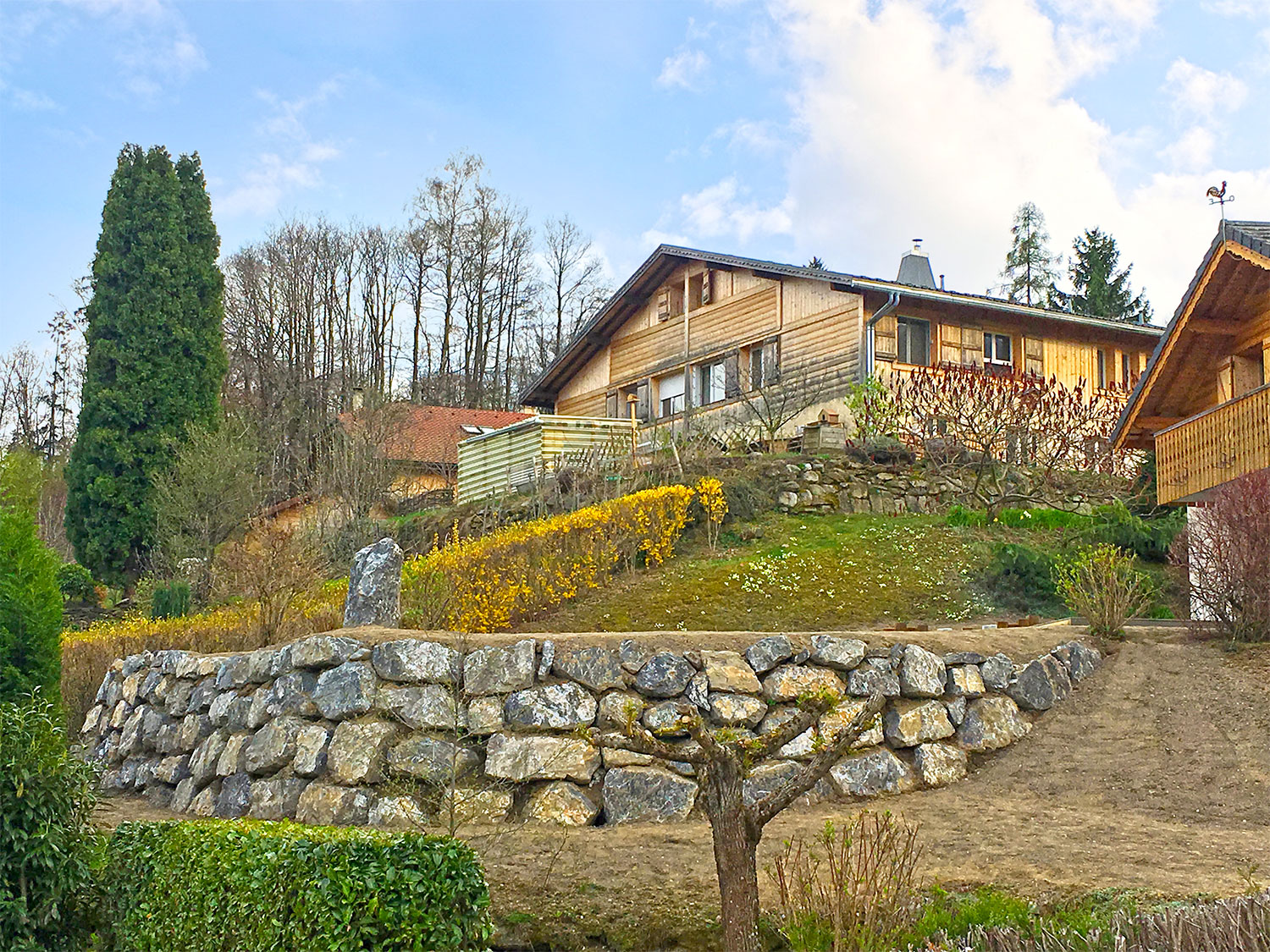 It doesn't just look good.
Robust, noble and natural, this beautiful work will dress and enhance your property.
Your living space can be expanded by reducing slopes and retaining land.
• Aesthetic riprap
• Riprap armouring
• Rerouting of streams and torrents
Services+.
Services+.
Free quotation
A high quality of work
Advice about your project
Personalised advice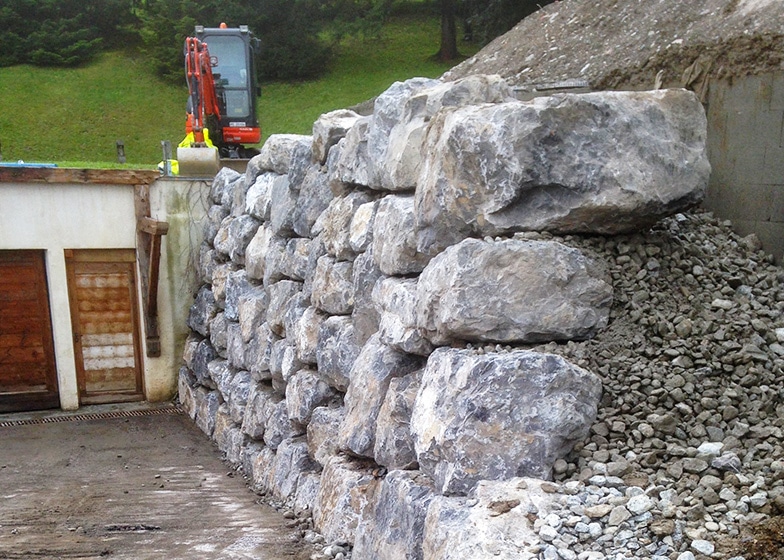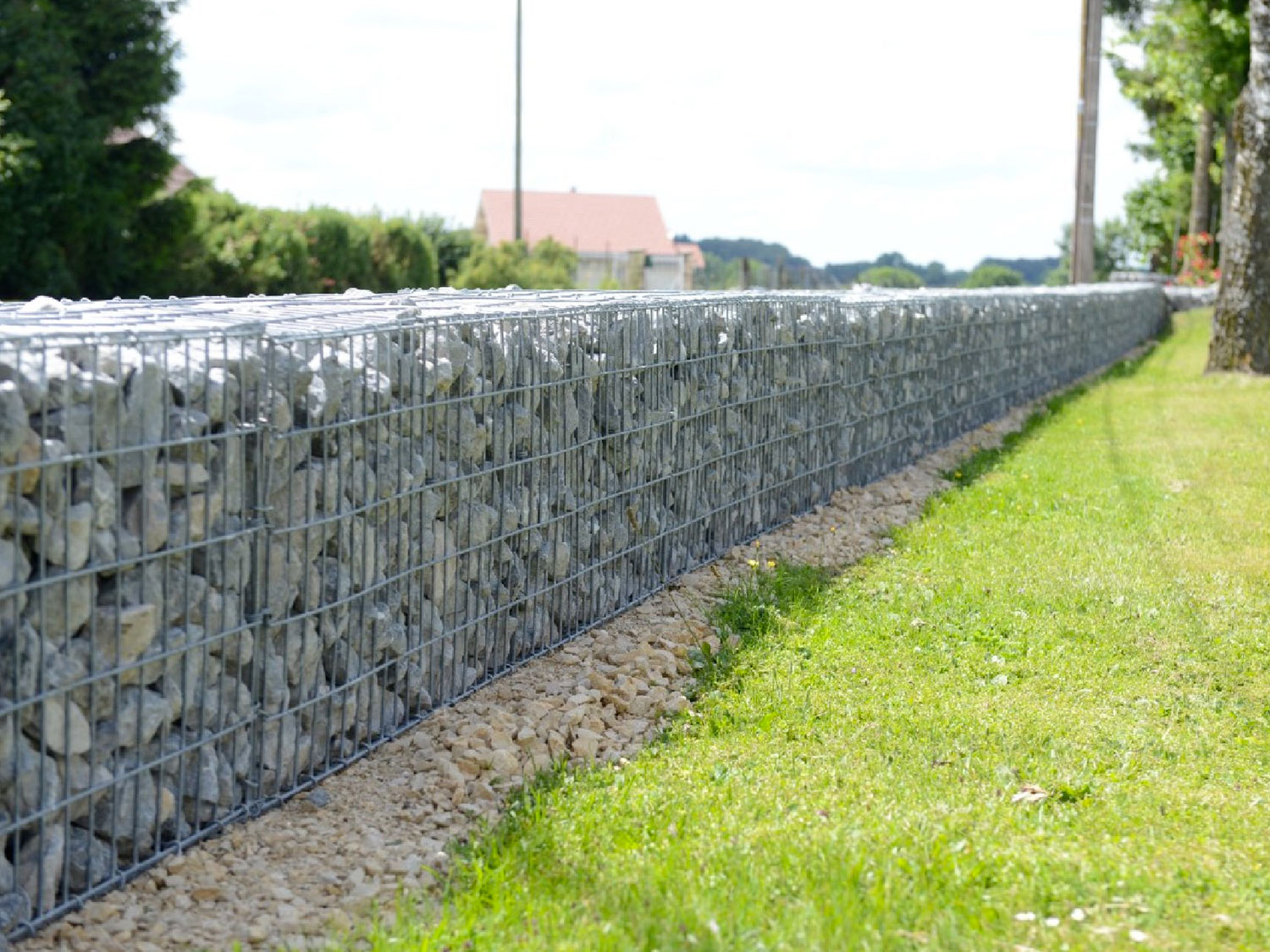 Our gabions
THE WIRE
4.5mm diameter high resistance zinc alu wire
CrapalPremium® under new manufacturing process (95% zinc / 5% aluminum)
Durable for 50 to 70 years
THE PANELS
• 10 x 5 cm mesh
• assembly by metal staples
• Electro-welded rigid panels for better rigidity
• Quality control (aspect, resistance) throughout the production chain
QUALITY / RESISTANCE
• Laboratory tests to check resistance
• Full compliance with current standards: corrosion, resistance
INSURANCE
• manufacturer's liability (against manufacturing defects)