Transport.
PUGNAT FRÈRES Travaux Publics offers transport services for the public and private sectors. We provide vehicles to best suit your needs and for all types of requests.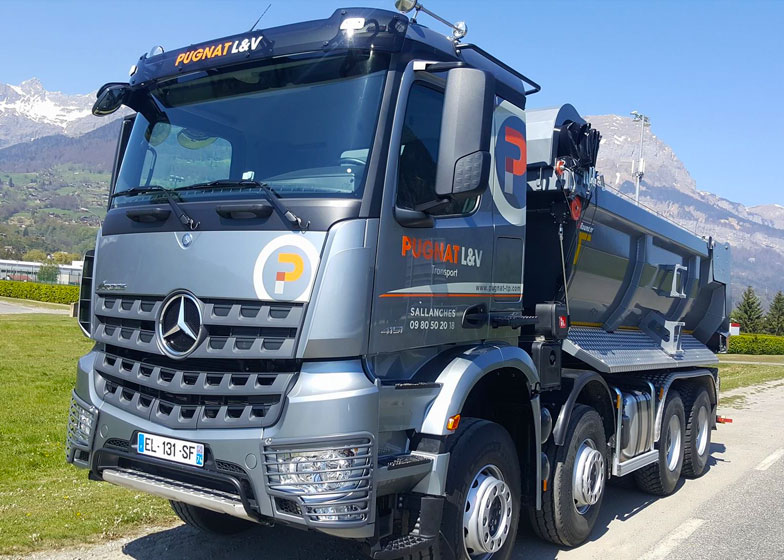 The public sector.
We usually deal with two companies on a European and global scale: COLAS and EIFFAGE, with whom we regularly outsource the finishes for our projects including asphalt.
In addition, they are constantly looking for local companies with transport licences to be able to offer truck hire with driver in order to supply their site.
The private sector.
We are already working closely with an established clientele in the transport sector. Indeed, surveyors, architects, project managers, and private individuals frequently ask us to provide a delivery service.
The complexity nature of these requests can not be dismissed as it can often have a steep location with complicated access notably at high altitude for shelters and chalets or with specific requirements:
:• Crane trucks
• Winches, pulleys
• Heliports
• Construction machinery (loaders, excavators)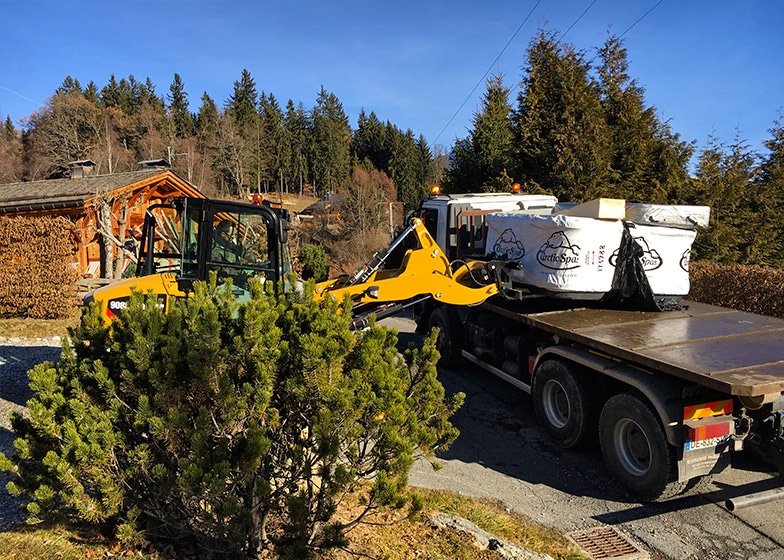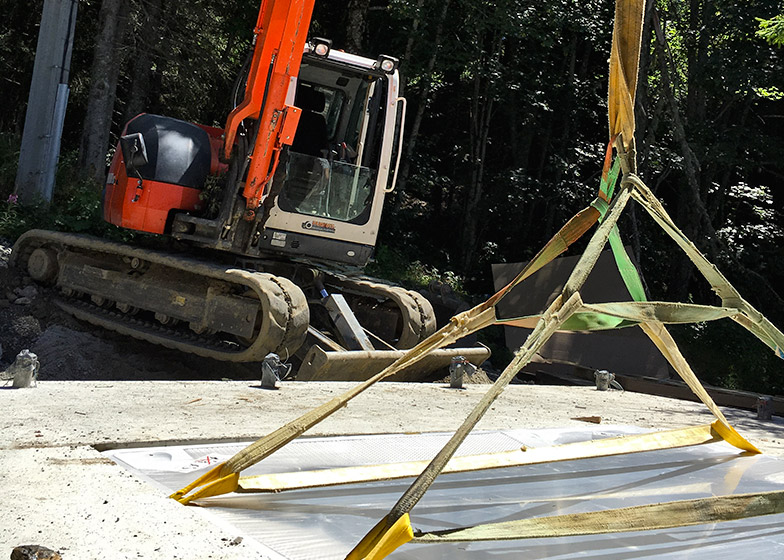 For all these types of projects there are weight and delivery challenges such as : SPAS, SWIMMING POOL (fragile and bulky) GRANITE POOLS, (high tonnage) Art and decor objects often produced in BRONZE (delicate, heavy, and cumbersome).
For this type of transport we use a 6 x 6 poly-bene crane truck with a truck deck.