Mountain works..
Specializing in mountain work, PUGNAT FRERES TP has the technical capabilities to provide you with solutions for your more challenging projects. (demolition, earthworks, snow cannon networks, hillside reservoirs …).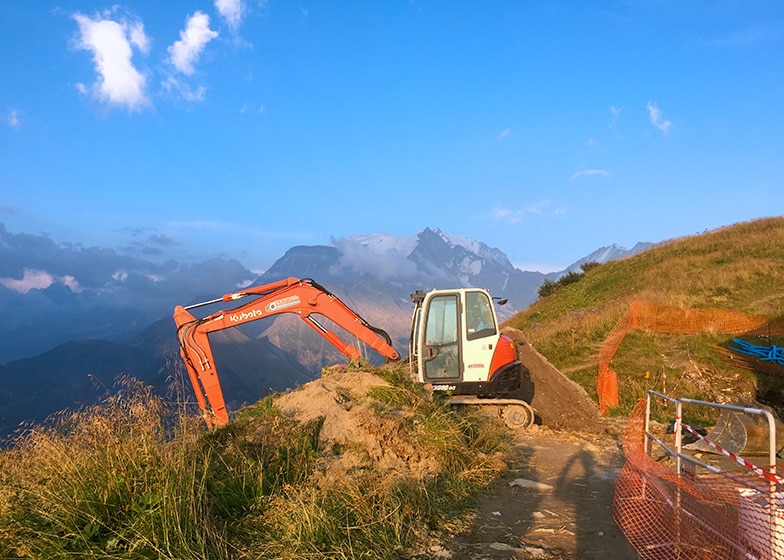 Ski slopes.
PUGNAT FRERES TP will be able to implement the material and human resources necessary to carry out your projects as quickly as possible, while working with project and site managers.
PUGNAT FRERES TP offers its customers a fleet of the very latest equipment that meets all current environmental standards. (Organic oils, engine standards, ...)
Ski lifts.
To satisfy customers, ski areas are investing in new high-performance installations.
The work required can only be carried out over the short summer period.
PUGNAT FRERES TP has the experience and know-how in demolition and earthworks to replace ski lifts, respecting the different phases of the project. (Breaking down, sorting all waste products, recycling, evacuation and installation of the new equipment)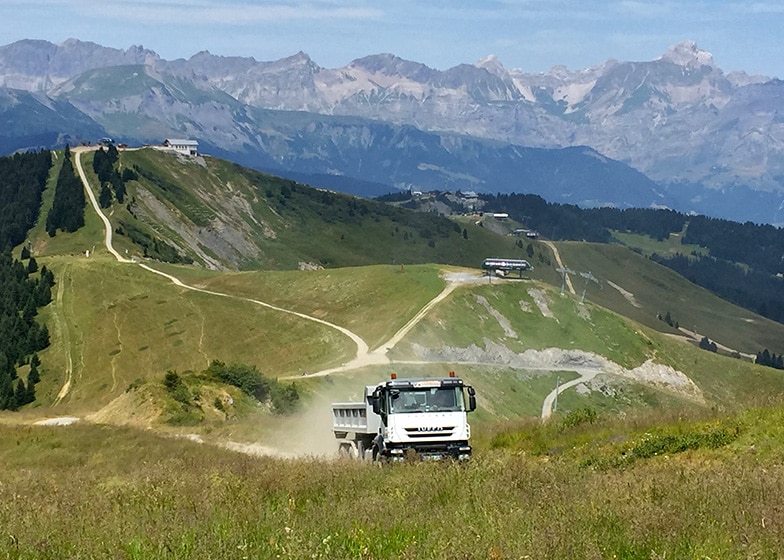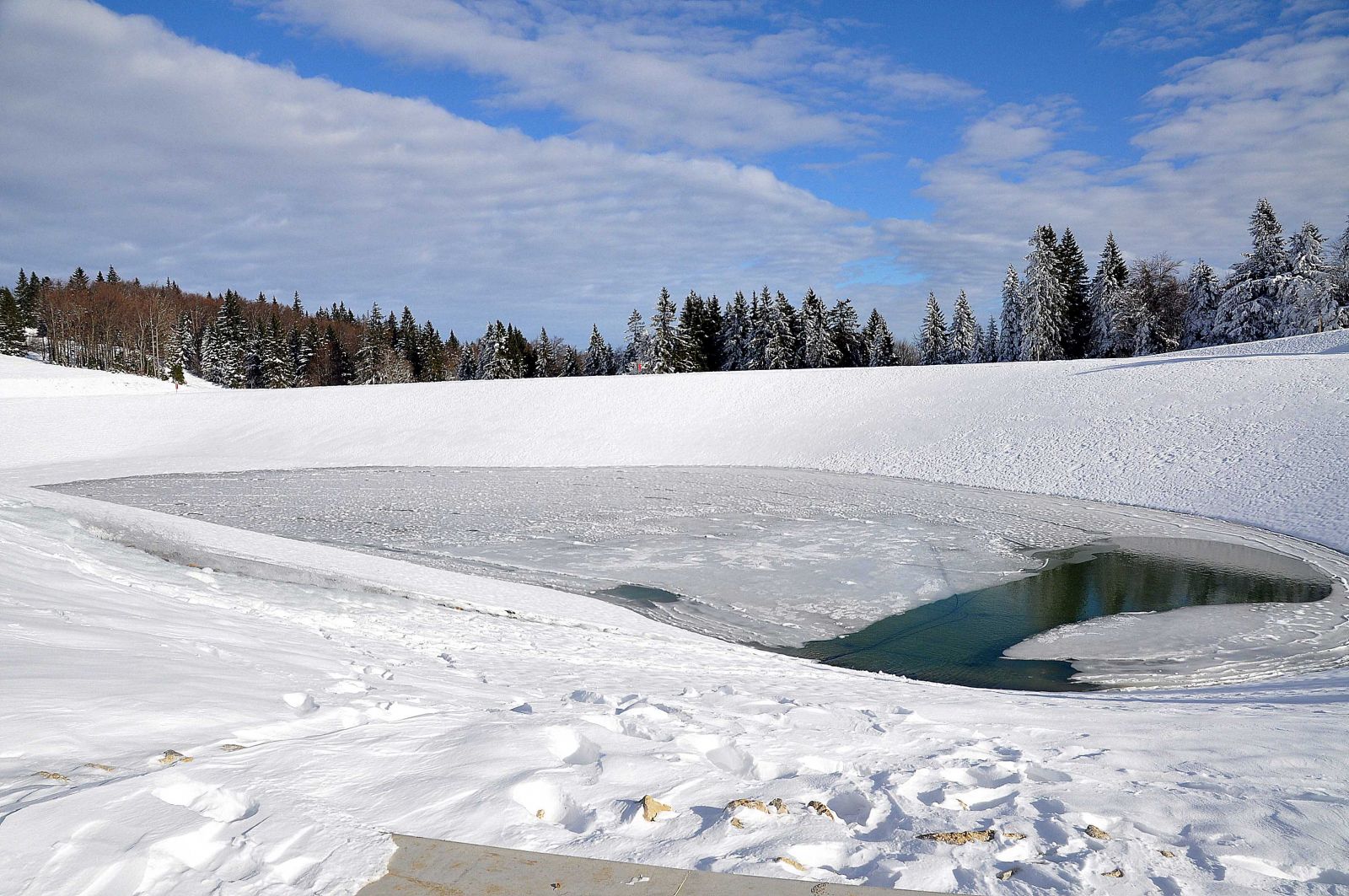 Hillside reservoirs and snow networks.
Nowadays, ski resorts focus on securing snow cover by choosing to develop cultured snow. PUGNAT FRERES TP completes its services in the ski areas. Creating hillside reservoirs and snow networks are part of our business expertise.