Earthworks.
PUGNAT FRERE TP is at your service for all earthworks for your chalet, apartment buildings, swimming pool, cellars, …: small earthworks, full mass earthworks, as well as complex earthworks (cranes over a dwelling).
Located in Sallanches (74), our company will carry out a feasability study for your project and provide a quote for all clients throughout the Rhône Alps region.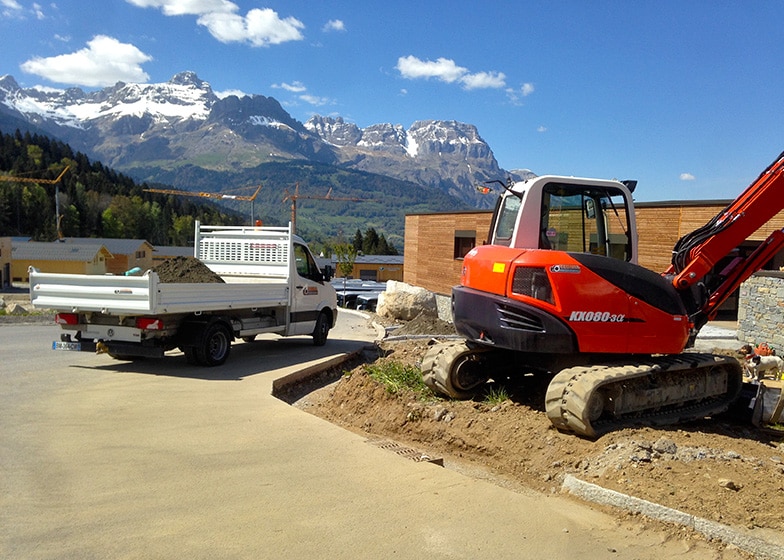 Each year, we move several thousand cubic metres of material to landfills and quarries in the Arve Valley.
A meticulous study of each project.
- Each excavation site is carefully studied in order to make the most effective drilling cuts for the project to succeed:
- Landfill is carefully selected to limit the journey time for trucks and speed up the time taken to dispose of materials.
- Trucks are paced in order to limit waiting time on public road and manage traffic around the site
- The excavated materials are sorted to enable good materials to be re-used in backfill or to be recycled in the quarry.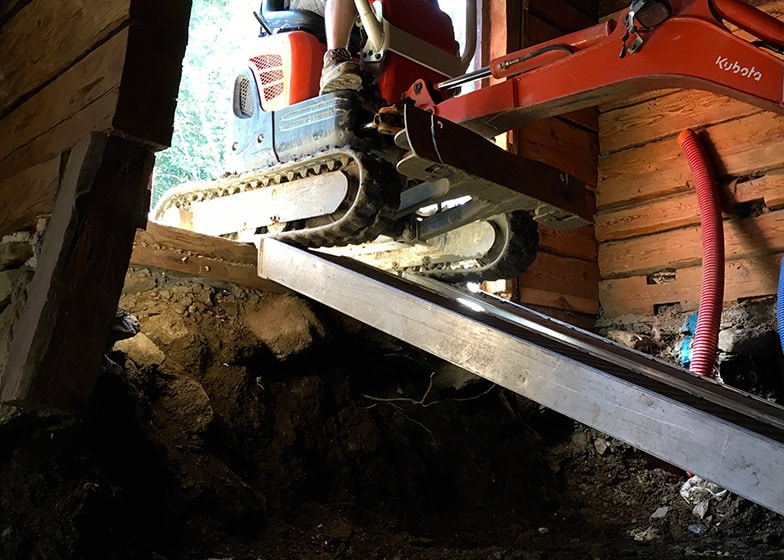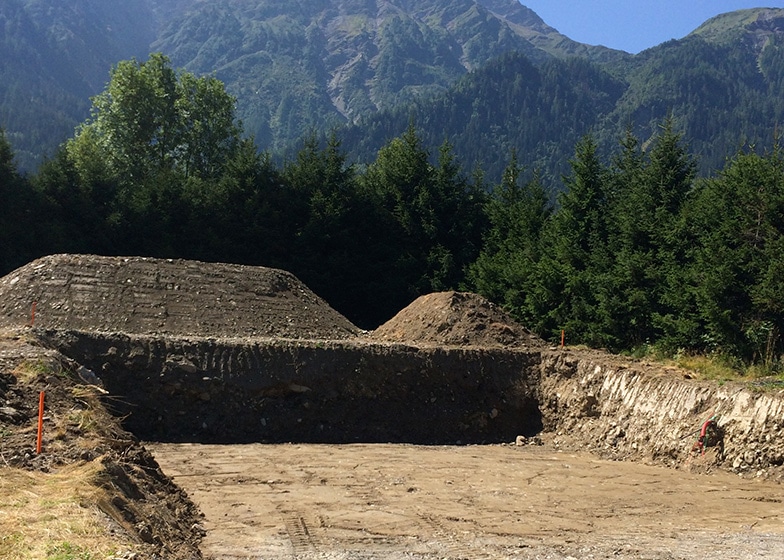 An approach focused on the overall quality of the project.
The sculpt of the land, the quality of the first interventions will depend on the working conditions for the builders during these months creating masonry, wooden framework ... The type of terrain, how the backfilled volumes have been installed will be directly related to their artistic qualities.
A good earthworker committed to the project will be able to demonstrate the following qualities:
• Respecting the overall plan
• Studying of the soil types
• A careful and well executed level of work
• Availability and flexibility